A photographers dream: Namibia Botswana and Zambia.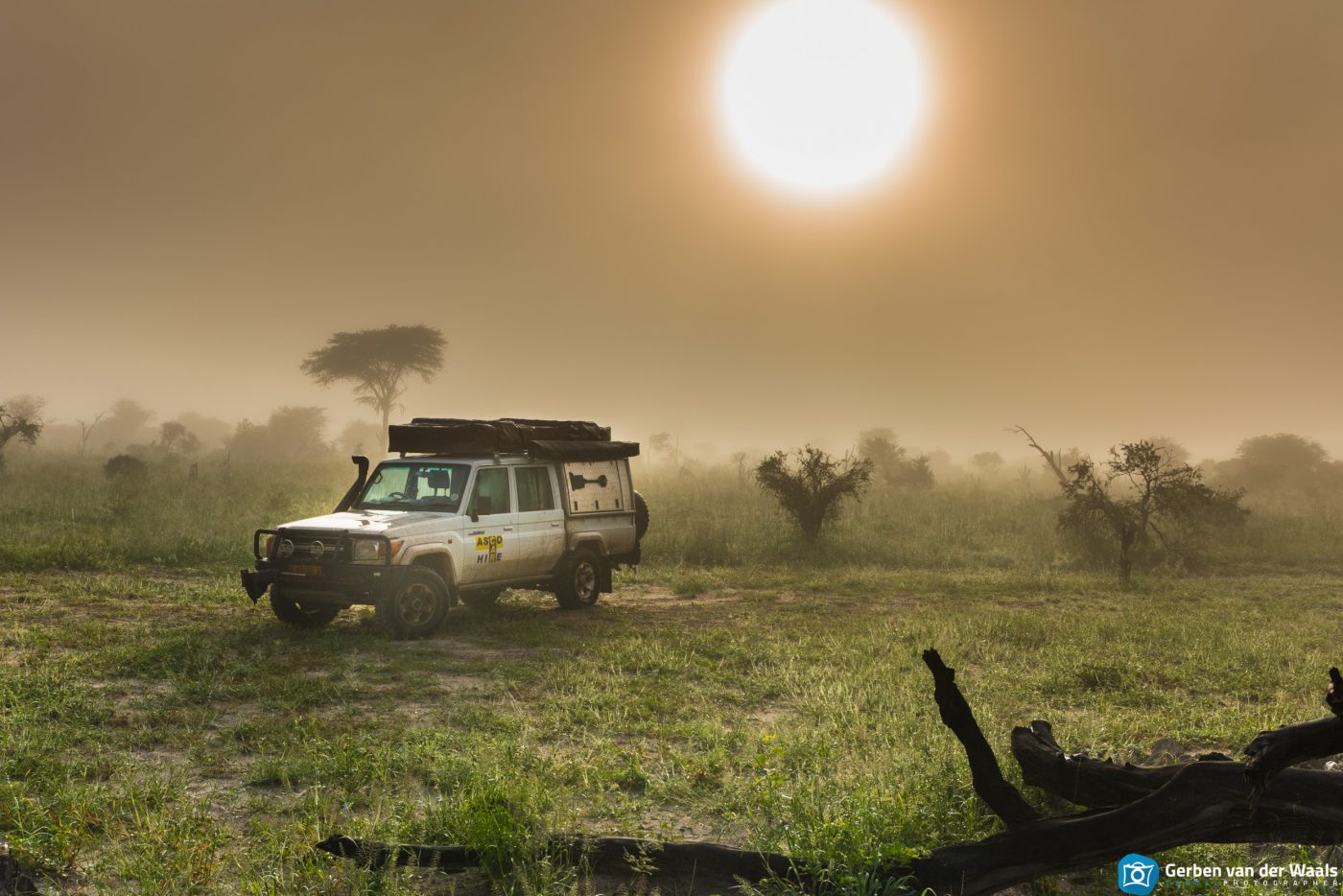 Namibia is well known for its desolate landscapes, sand dunes and deserted villages. Besides that, it has some great adventure and wildlife to offer. And if that isn't enough you can pay a visit to the Himba, a colourful tribe in the far North of the country. 
Botswana is known for having way more wildlife than people. It is estimated that around one hundred thousand, one-third of the total elephant population worldwide, is walking around in the mighty Chobe Game Reserve. Add to that the Okavango Delta and the mythical Kalahari Desert and you have wildlife hotspots that can compete with the best on the planet.
And last, we will be visiting the mighty Victoria Falls and some great National parks in Zambia. For many, this country is a bit off the radar in terms of safari and I'm hoping to shed some light on why that's a huge mistake.
In this blog, I will tell you a bit more about the itinerary we will be making and what I will be photographing there. And one of the best parts is that, in addition to my usual gear, Nikon is providing me with a fantastic set for a safari. The D850 full-frame camera with a Nikkor 200-500 f5.6 zoom lens! Can't wait to put that set into action! You'll read the full review on this blog after my trip!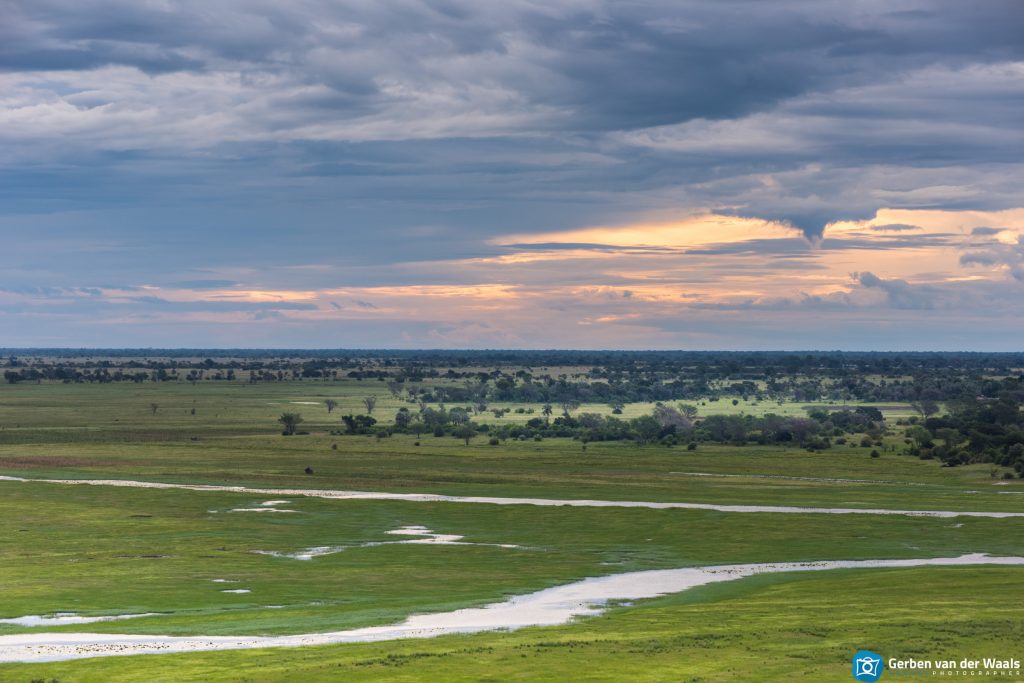 Preparations
I like travelling independent, so we have rented our own 4×4. An absolute necessity if you want to get off-the-beaten-track in this part of the world. And for me, there is actually only one company to rent it with ASCO Car Hire in Namibia. Why? Because these guys have lots and lots of experience. And, contrary to some other companies, know exactly what they are doing. On ASCO you can fully rely when undertaking a roadtrip like this. And that is exactly what you need when you're going to places where you have to be fully independent for days. Tip: cost-wise it is best anyway to rent your 4×4 in Namibia. Due to heavy government taxes, renting a car in Zambia or Botswana is way more expensive. And the same goes in general for booking a flight by the way.
Having that said, travelling independent doesn't always mean that you are totally flexible. In contrary. If you want to camp on the hotspots inside some National parks and sleep in a luxury safari lodge, you will need to make preparations. One could think that making arrangements in Africa isn't necessary. Well, think twice! Demand for safaris exceeds supply so prices can be sky high if you want to stay inside National parks. That's why we've got a day-to-day itinerary with a combination of lodges and sleeping on campings. On a high-over level, I will provide you with details about where we will be going and what we will be doing.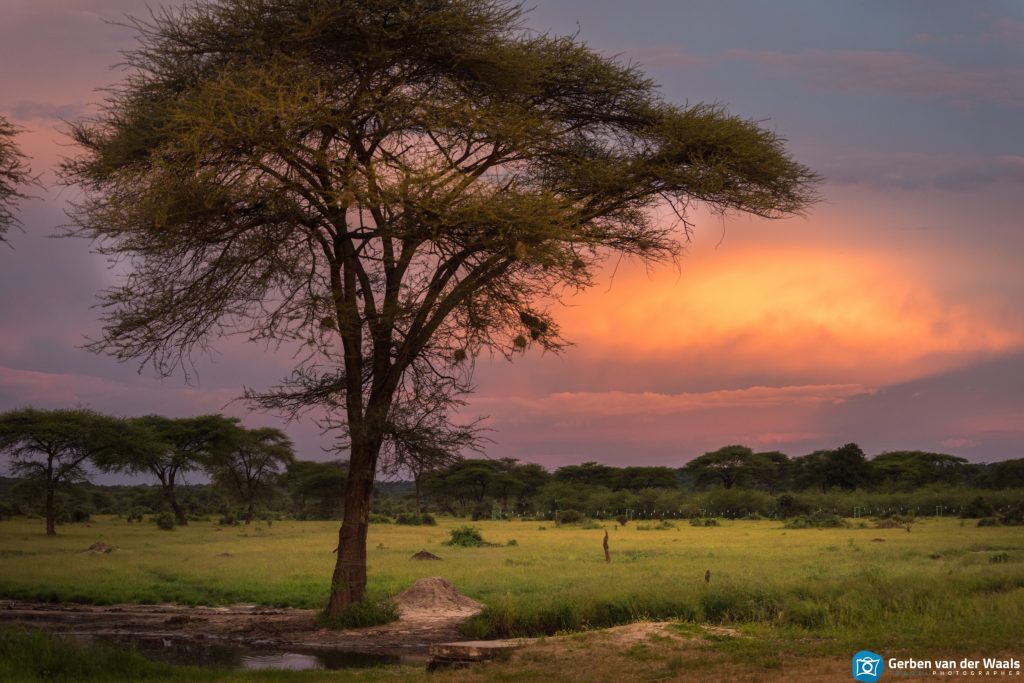 Itinerary
On this four-week roadtrip, I will be combining vacation, lodge photography and taking photos for a Non-Governmental Organization. We will sleep in the wild and overnight in lodges roughly on a half/half basis. And that's exactly how I like it! On one hand, seeking adventure and solitude. And on the other hand, enjoying a lodge's benefits like a nice hot shower and some good food after having camped for a couple of nights. With the extra benefit of being able to rely on the knowledge of regional wildlife experts that know best where to look for those hard-to-find critters.
After picking up our car in Windhoek, we will head straight for the Kalahari Desert in Botswana. Having gained international fame by the international bestseller "Cry of the Kalahari", where Mark and Lydia Owens tell about the years they have spent in this imaginary place, we will cross this desert within four days. Camping on some of the most remote places on Earth. Kalahari means "great thirst". It is aptly named by locals since it can be deprived from rainfall for months or even years in a row. Being here is all about the experience in itself. Camping under a sky full of stars. Preparing dinner over the fireplace, knowing that there hardly is another soul around for hundreds of kilometres is an experience like no other. And in terms of photography I am hoping to capture the famous Kalahari black-maned lions, bat-eared fox and meerkats. Fingers crossed!
Next stop is the famous Okavango Delta in Northern Botswana. This is such a unique place and it has been on my bucketlist for years. In the rainy season, storms flood the plains of Angola. For almost half a year, the water trickles down slowly, reaching the Okavango Delta in the dry season. At a time when water levels are at their lowest in this part of the world, the Delta is flooded in it. Attracting all kinds of animals from far and beyond. Here we will be staying in Belmond's kwai river lodge. We are looking forward to be spending some quality time in this luxurious lodge where we will take some guided safaris with some extremely knowledgeable wildlife experts. With their help I hope to capture a leopard or some of the endangered African wild dogs.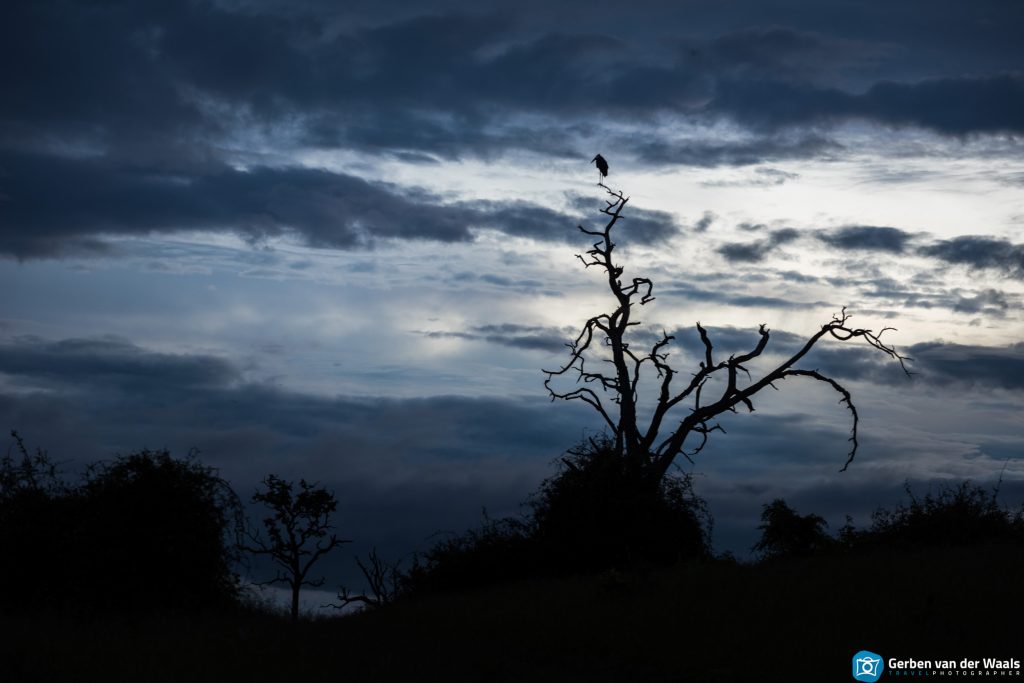 Then, if the weather plays along, we will cross Chobe NP to go camping on the Savuti plains. This is another hotspot for big game and I am excited to see what we will find here. Driving East we will cross the border into Zambia. Here we will set out to visit one of Africa's lesser-known parks ; the Liuwa plains. What hardly anyone knows is that, in addition to the Great Migration in the Serengeti and Masai Mara, there is another Great migration going on in this astonishing park. A few hundred thousand wildebeest all gather here in search of fresh grasslands to feed their newborn calves. Other animals like zebra's and of course the big predators follow these ancient paths of migration. Making it a photographers dream. And for most, a once-in-a-lifetime visit, but without the crowds like in the Masai Mara and Serengeti.
Next stop in Zambia: Kafue National park. Here we will stay for 4 nights with the very welcoming and knowledgeable Gill in his Kaingu Lodge. Kafue is supposed to be one of Africa's last great wildernesses. Not knowing exactly what to expect from this park, I am sure we will be amazed at what the park and lodge have to offer.
Then, after having two days to ourselves, our last stop in Zambia might well be one of the most memorable! For three nights we will be staying in the beautiful and ultra-luxurious Tongabezi eco-lodge, for whom I will be doing some photography work. At the foot of the Victoria falls, we will be sleeping in the main lodge as well on the private island of Sindabezi. This hotel is voted Zambia's number one eco-destination and one of the best hotels in the world. When all of this lays behind us we have a little bit less than a week to go, which we will spend somewhere in Namibia. From here and on we are flexible and will see where destiny takes us.
In future blogs I will keep you updated about each section of this trip. What we have done, seen, and, of course, photographed. I will give you more insights on how to organize a trip like this. Making sure you get the most out of a trip like this.
By Gerben van der Waals
23/10/2019
Copyright © 2020 Gerben vd Waals