Travel the Kalahari by car. Is it worth it?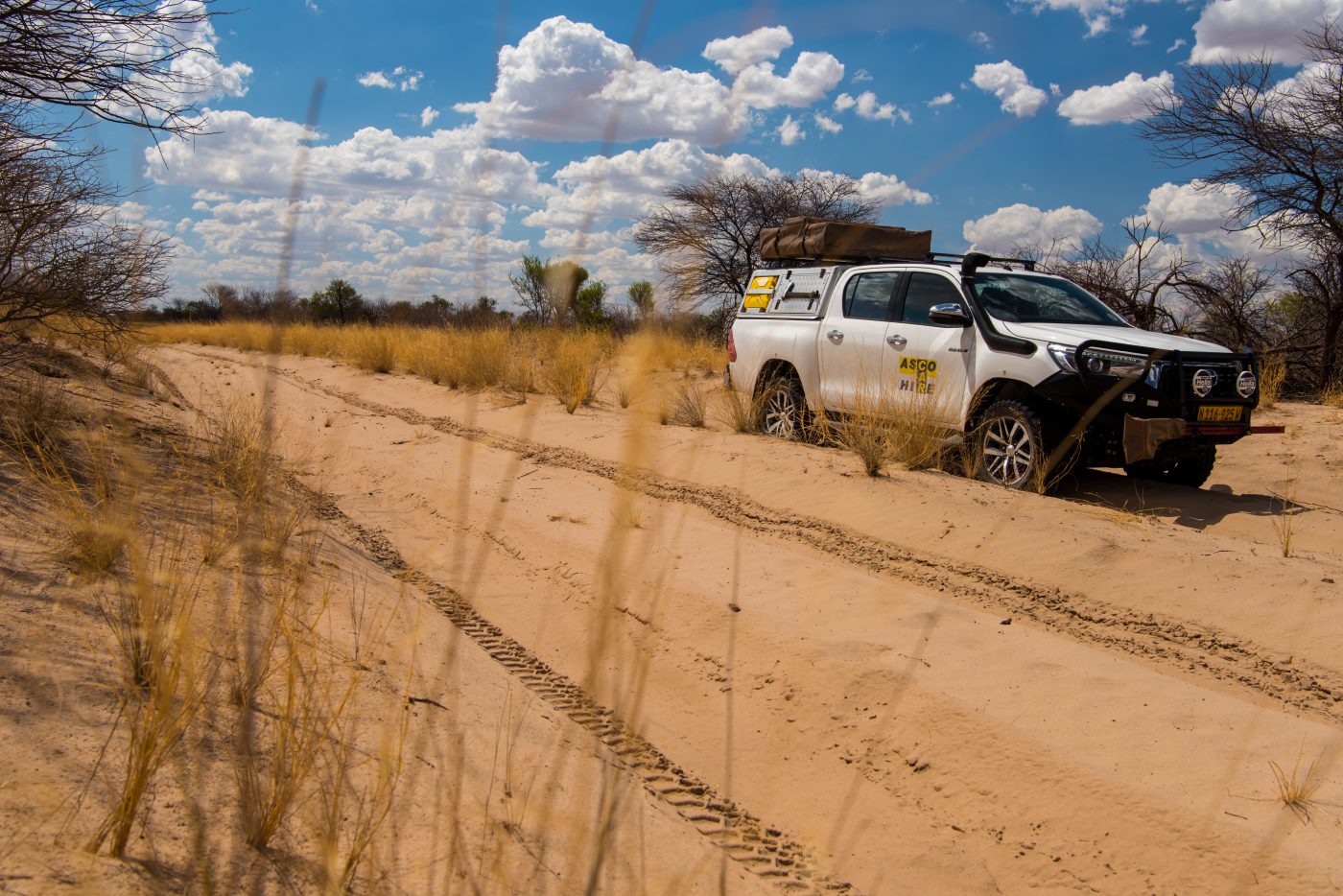 Having gained international fame by the book of Mark and Lydia Owens "Cry of the Kalahari" in 1992. Two young veterinarians who decide to do wildlife research in an African country. Lacking most basic needs and materials, they end up spending many years in the Botswana desert. Befriending many animals in the years that follow. Now we have crossed that same desert, only in a couple of days. Reports about travellers who have crossed this vast piece of wilderness are mixed. Some think it's fantastic, others will tell you the numbers of wildlife are to scares in return for the great distances you will have to cover. In this blog, I'm giving you a heads-up if I think it's worthwhile to travel the Kalahari desert by car.
With over 900.000 square kilometre and temperatures rising easily to 50 degrees in summer, the Kalahari desert is no joke. A trip here needs to be well prepared. You don't want to experience firsthand how the desert aptly got its name, meaning "Great thirst".
We enter the Kalahari through Westgate in Xade. From there it will take us a good part of the day to make it to our first campsite, just after dark. "Piper pan" will be our first stop-over and it turned out to be our favourite campsite of all. Arriving just after dark means we are to set up camp and cook food in the dark. We see mongoose scuffling around and hear lions roar in the distance. This is the wild Africa we were hoping for! Funny how, for some people, this feeling changes when it turns out that this campsite is pitched on a nest of scorpions. We spotted the first when it nearly walked over our feet while cooking. It's still a comfy 25 degrees when, around nine o'clock, we see a bloodred moon rise over the desert as if it were a sunrise. This phenomenon is created by a lot of dust in the air and is absolutely stunning!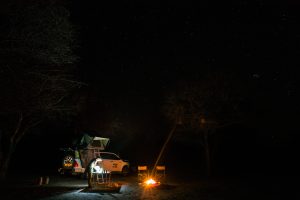 Day 1 and 2
The next morning we learn that a group of lions only 25 meters away from camp, has kept all visitors awake at Piper Pan 1 campsite. On our morning game drive, we see hyena, lions, giraffe, plenty of deer and bat-eared fox, amongst others. After some driving, we decide to have a lazy midday and sleep our way through the staggering heat that tops 47 degrees. From our tent we see antelope and squirrels coming close by and there are plenty of birds as well. After lunch, we head towards Deception Valley, a four-hour drive on sandy roads. On the way, we stop for about an hour with a group of lions that we found under a tree. What a great experience to just stand there with only one other car in sight! Try to find an experience like that in Tanzania for example!
Deception Valley turns out to be a fantastic, moon-like salt pan so this is where we decide to do our game drive. After seeing more lions with an incredible purple sunset, we pitch a tent in one of the campsites. Here we cook dinner and sit next to the fireplace watching the stars. We've only seen a handful of cars the entire day, which is exactly what we came to the Kalahari for!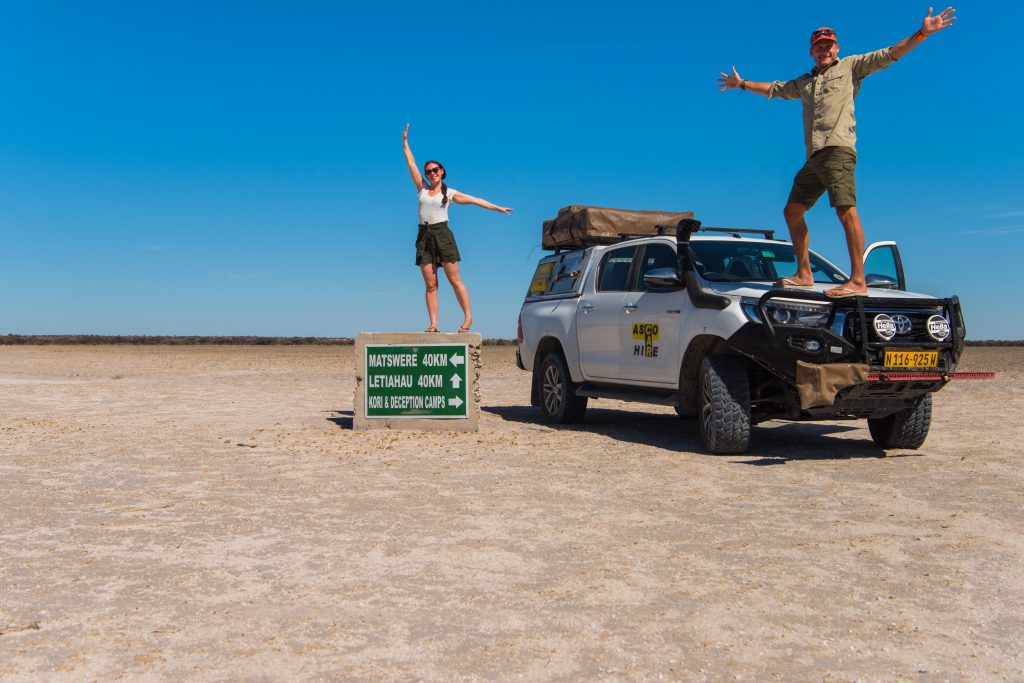 Day 3
The third day we make an early morning game drive and continue to struggle through the sometimes endless sandy roads. I'm now getting a good sense of what it means to travel the Kalahari desert by car. As times passes and the gas in our double 80-litre tank decreases, this whole thing is starting to feel more and more like an adventure. The enormous sandy road from Xade to Piper pan has cost us way more fuel than anticipated and we, therefore, decide to exit the Kalahari on the fourth day via Rakops instead of Hainaveld. Looking back we could have stuck with our original plan, but it was still a good move to do it this way as we encountered a huge group Meerkats along the way. You can find them in large quantities not too far from the main road to Rakops.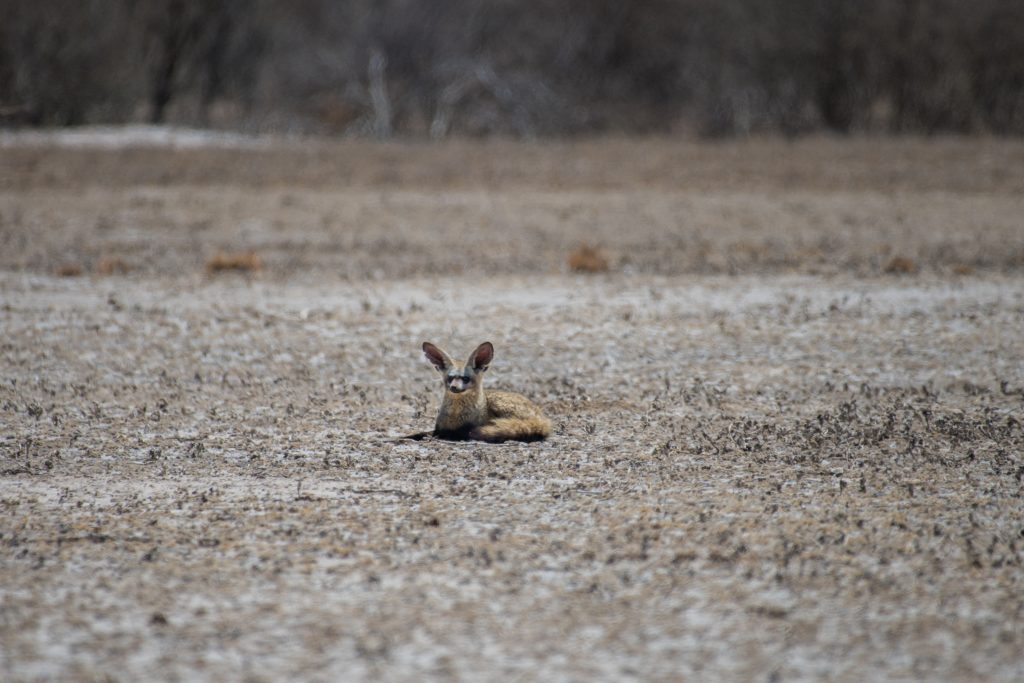 Its November when we are travelling here, that means it's the end of the dry season and it has barely rained so far. Because of this, roads can be navigated quite easily. Especially if you're an experienced off-road driver. But if you're not comfortable, I would advise travelling in a group so that there is help nearby in case you need it. Or stick to the main roads and don't plan too far ahead, allow yourself to get stuck for a day or so.
When it rains in the Kahalari, I can tell you this is not the place where you want to be! We can see many, deep, dried up slugs in the road, evidence of vehicles who have been stuck before! And an increased risk of getting stuck is not the only reason not to visit in this season. I'm also talking about sightings. That can be a hit or miss here. So I do understand what I've heard people complain about in the past. So when going here be aware of two things. First: don't expect to see animals outside the pans (where most campsites are located). When driving on the endless sandy roads you will hardly see anything interesting, some exceptions here and there. Second: remember that the dry season (October/November/December) is by far the best period of the year to visit the Kalahari. When looking at the sightings dashboard at the entrance/exit gate at Rakops, you will see that sightings for all the big game more or less quadruple in these months. Meaning that outside this time of year you really need to be lucky to tick off all the bigger animals. If it's not only animals you're after, the bonus is that after the rainy season the landscapes will transform in a beautiful green, grassy plains.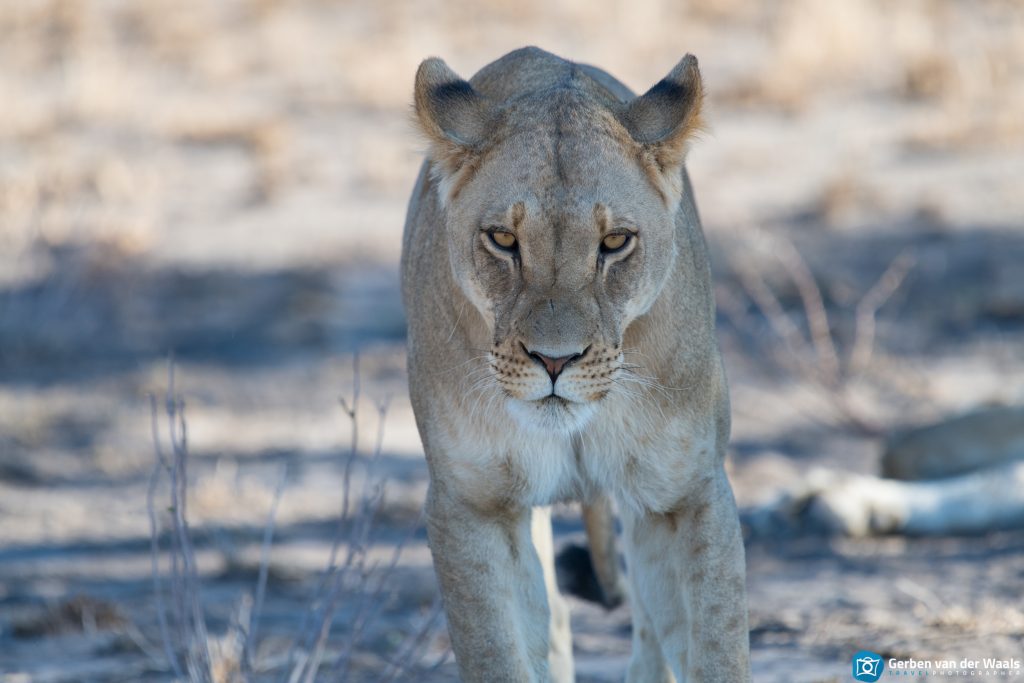 Conclusion
On previous travels, I heard quite some people complain about the Kalahari. About them not seeing much wildlife, travelling on uninteresting, long and sandy tracks. Despite knowing this we decided to cross this desert, mostly because it has built up an almost mythical name in African Safariland. Was it worth it? Absolutely!
No, you will not see the same number of wildlife as in the Okavango delta for example. But you probably will see plenty. But that shouldn't be the single most reason to come to this place. A visit to the Kalahari is about vastness, solitude, purple sunsets and a sense of adventure. It's about standing next to a group of big, black-maned Kalahari lions for two hours with not another soul to be seen. The kind of place where you have a chat with other people when encountered. It's about sitting at the fireplace under a blanket of stars knowing there is only a handful of people in hundreds of miles around you. If it is not these things you are looking for, then you should reconsider. Otherwise, get yourself a car and take off for an adventure on the wild side that will linger in your memory for a lifetime.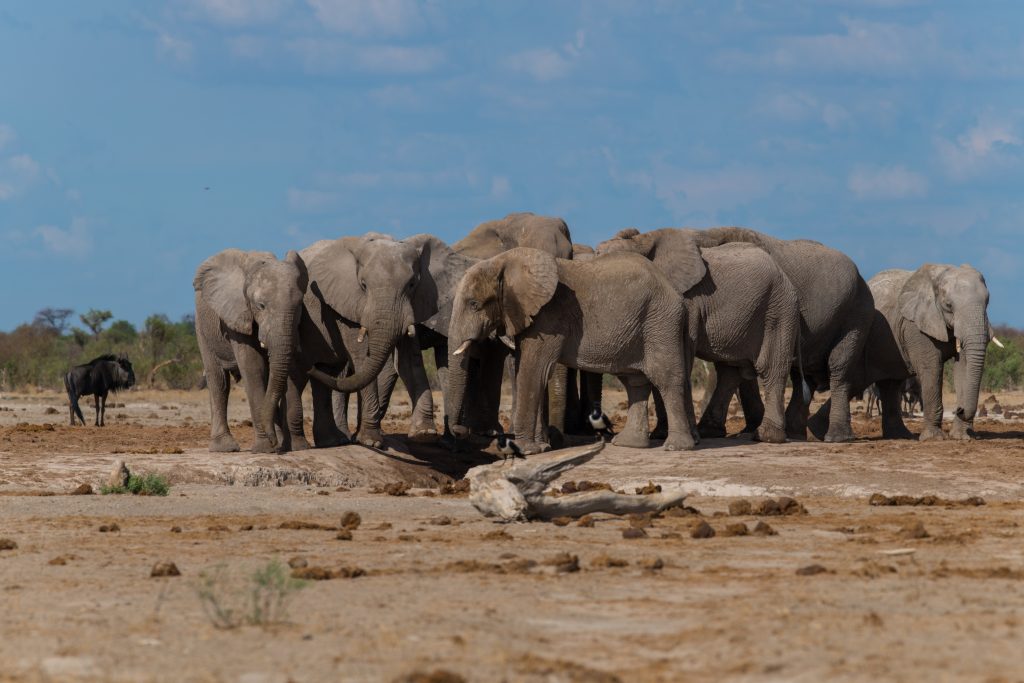 Watch this blog for an update on tips & tricks when crossing the Kalahari by car. And see my 'most recent' album under the portfolio section for more photos about the Kalahari and my trip to Southern Africa.
And want to read more on how to professionalize your passion for travel & photography? Check out this this interesting article on pixpa.com.
Copyright © 2020 Gerben vd Waals