The ultimate checklist for any travel photographer!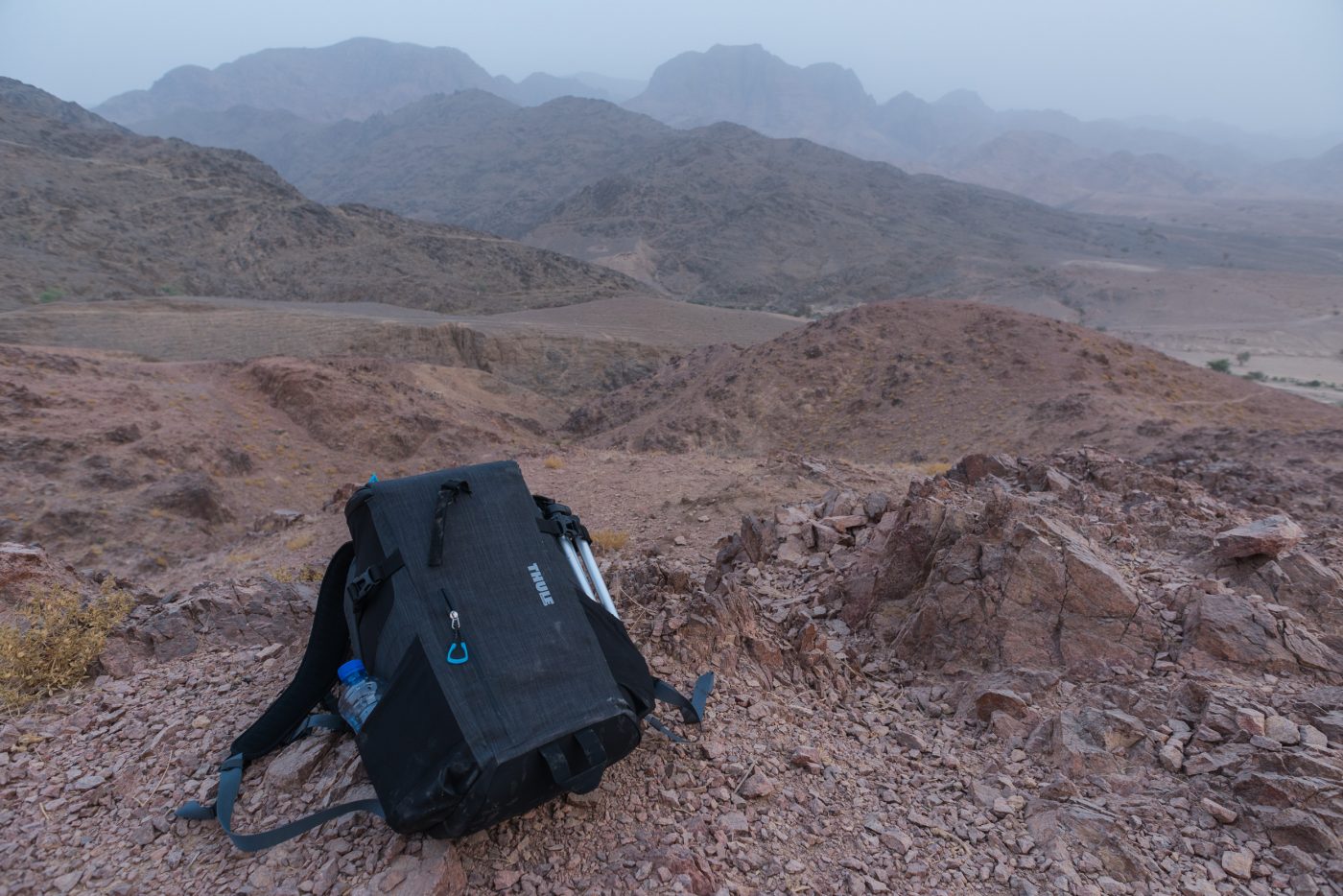 Camera, lenses and travel bag
Being an (inspiring) travel photographer is a great thing. You get to travel to great places, see the world and meet interesting people. But it's not an easy job, at times its really hard work. Another downside is that you need to take quite some gear with you. And that most of the times you will need to carry it all yourself! So then the question arises: what to bring? And…what not to bring? In this article, I will tell you in detail what I bring with me on a trip as a travel photographer. And I will also provide you with the ultimate checklist for a travel photographer!
As a travel photographer, or as any photographer going on a holiday, it is really hard to decide what and what not to take along with you. And that is because while traveling you can encounter so many different situations. From landscape to portraits, from indoor photography to wildlife and from nature to night photography, You can photograph it all, but you can't bring gear for it all. Unless, for example, if you're going on a safari or a road trip where you have your own car.
In this article, I will tell you what I take with me on a general trip, where I travel by public transport, possibly do one or more multiple-day hikes, can only take one bag (next to my backpack), and have to pay attention to safety. Curious? Here it comes!
On a holiday or whatever trip abroad I never leave home without my Nikon D810 with a battery grip. This full-frame camera has stolen my heart, I simply love it. Some photographers use multiple camera's, which certainly has some advantages. But I only take one because I simply can't/won't take more. I am not exaggerating when I say I'm quite fit and athletic. I do triathlons and ultra runs. But I find carrying a 12 kg bag every day, quite tiring. And therefore I would really advise anyone to think really carefully about what kind of camera and lenses to buy before setting out on a trip!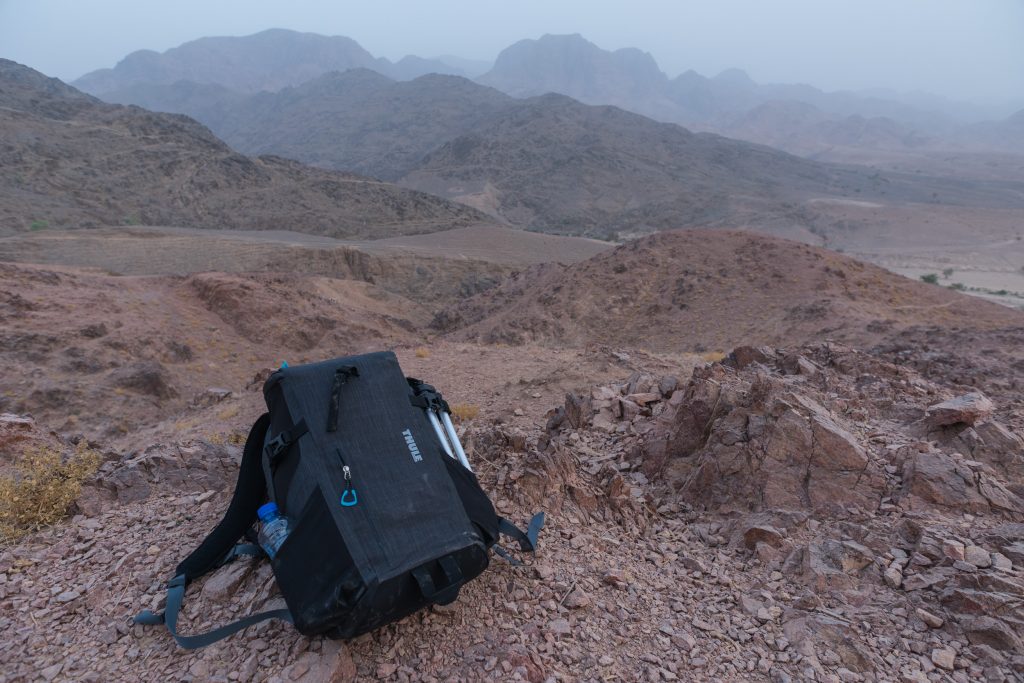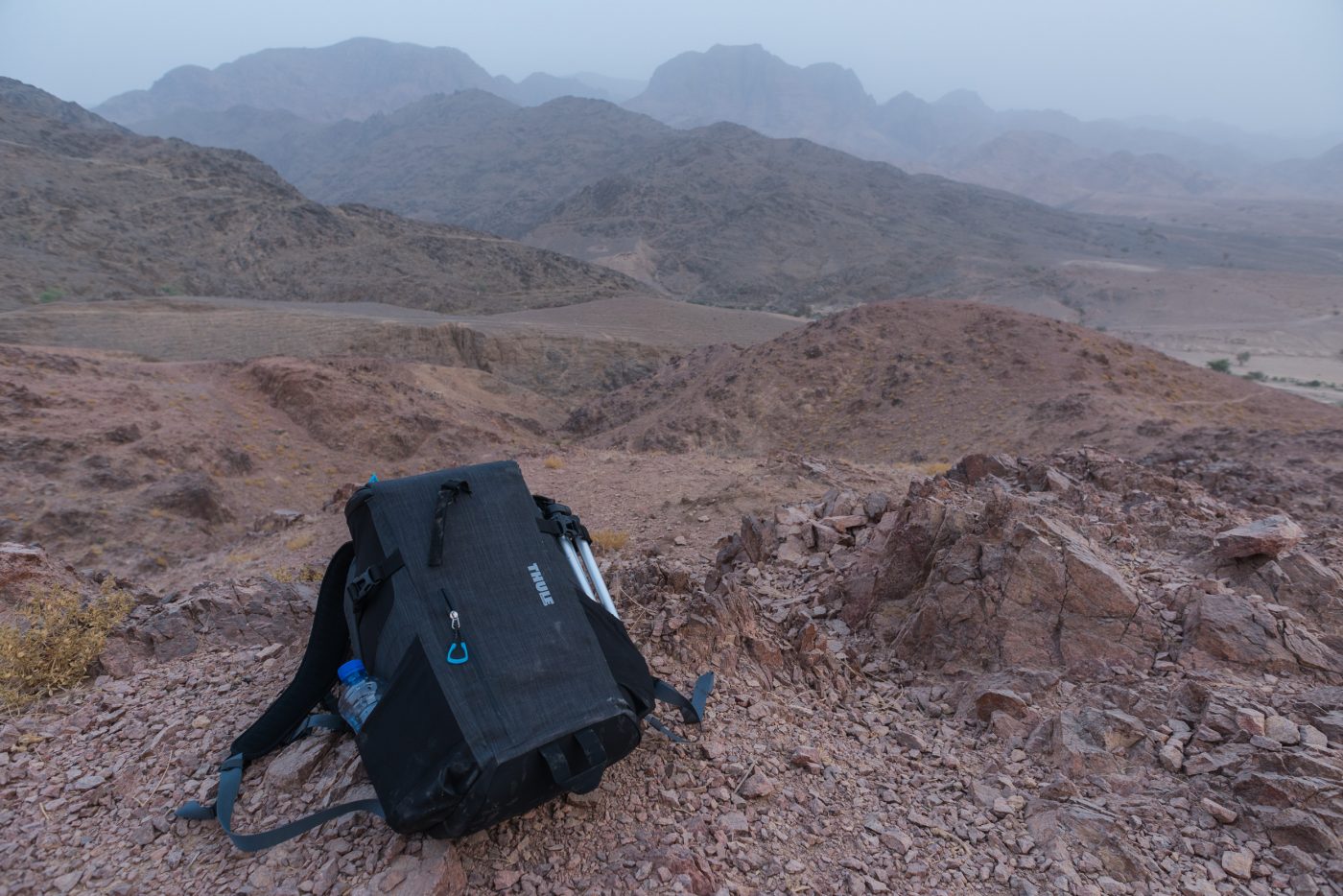 I carry my camera in one of the most important, and underestimated, items of a travel photographer: a camera rucksack. From Thule in this case. Travel bags can also be quite costly and therefore are easily cut upon, moneywise. But this is really being penny wise, pound foolish. As I have experienced myself, unfortunately. When travelling on bumpy roads for days, you need a good, sturdy bag that can absorb those shocks. Otherwise, your camera or lenses will suffer for sure. Of course, I also take enough batteries with me to be sure that I never run out. In my case, that means three original Nikon batteries plus charger.
Tip: make sure to buy a backpack where the opening is on the back (your back that is). This prevents people from opening it while you carry it on your back! As you can see on the top photo, the zipper is mounted on the back of the bag!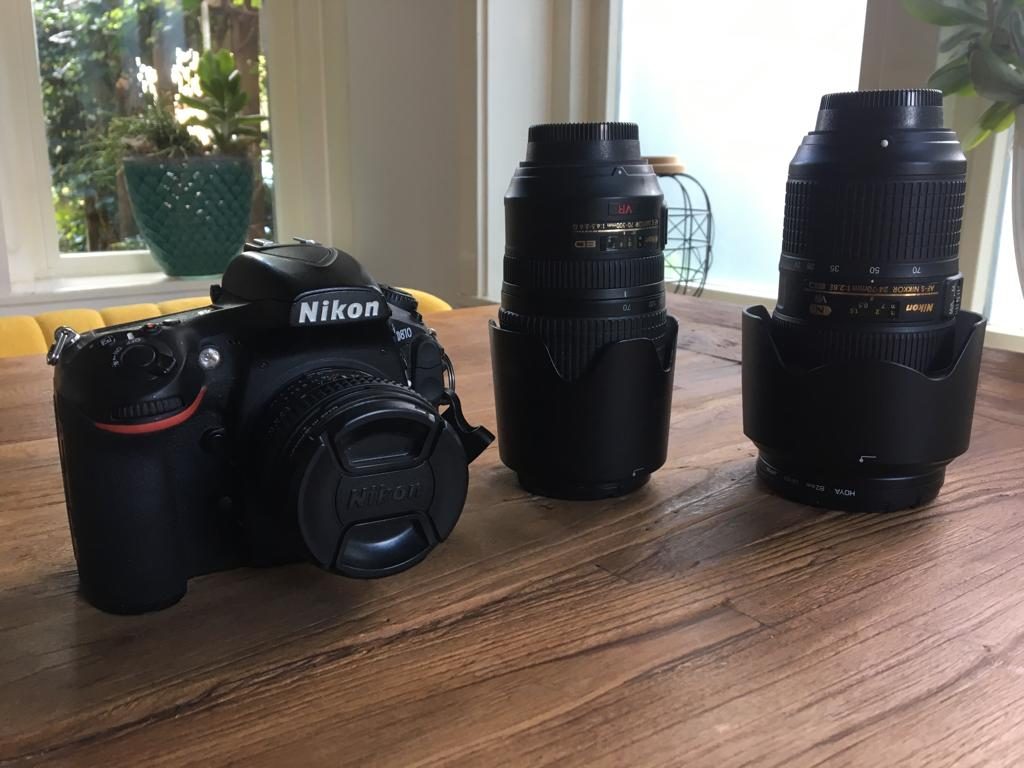 In combination with my Nikon D810, I take with me three lenses. When considering what lenses to take, it's important to realise that as a travel photographer it is important to be able to capture the whole range. So how you do that, is probably a personal preference, but it is important that you do. The decision what lenses to buy depends mostly on your budget and what weigh you can and are willing to take with you.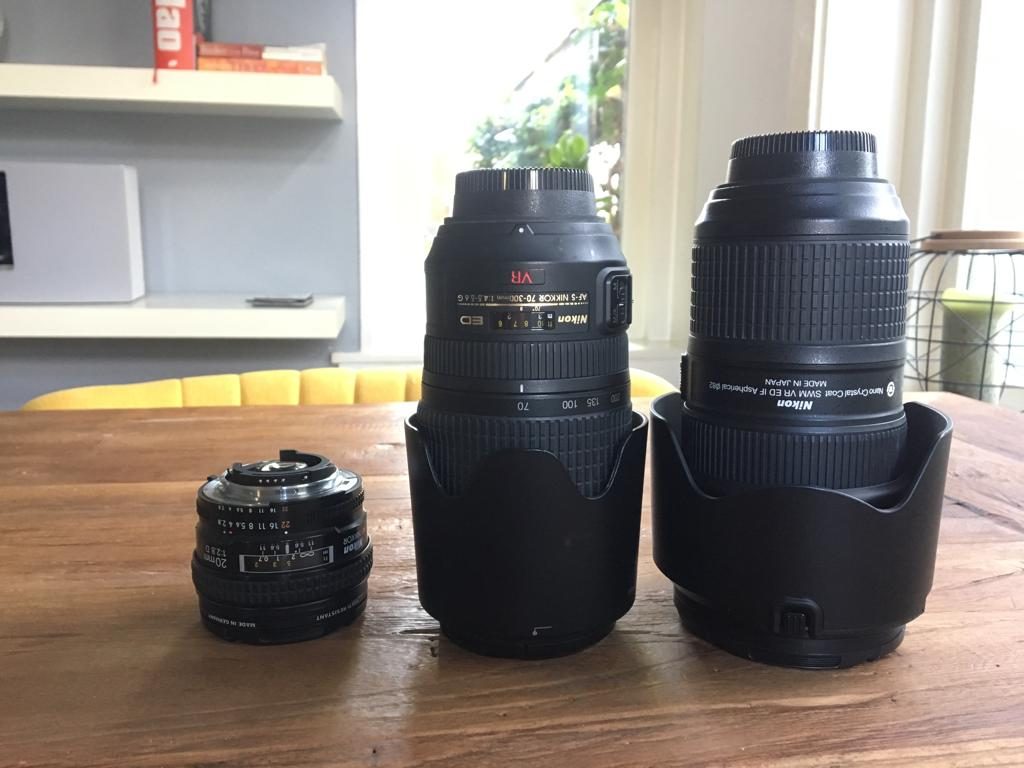 I take with me the professional Nikkor 24-70 f2.8 ED VR, which is probably one of the best lenses that you can buy for your money. It is quite big and heavy, but it isn't for nothing the workhorse for many professional photographers. And it is the lens that is mounted on my camera most. I also take the Nikon 70-300 f45.-5.6 VR. This is an amateur lens of only a couple hundred euro, and certainly not the best lens you can buy in terms of speed, focus and image quality. But it certainly isn't a bad lens! Its competitor would be a true telelens, something like a fixed 300mm or professional 70-200. But both lenses are really big and heavy.
Until now, I take for granted the loss of image quality in return for flexibility and weight. Really think twice before buying one of these lenses to complete your set, you will carry it every day, almost all day when on the road! And last, I take with me a fixed 20mm f1.8 lens that I use for indoor photography, night photography and some settings where I find it easy to take pictures.
To protect the glass of the lens that I use most often, the 24-70 and 70-300, I always use a Hoya UV-filer or, depending on the country or situation, a polarization filter. In addition to that, I bring one mainstream ND-filter for some landscape photography.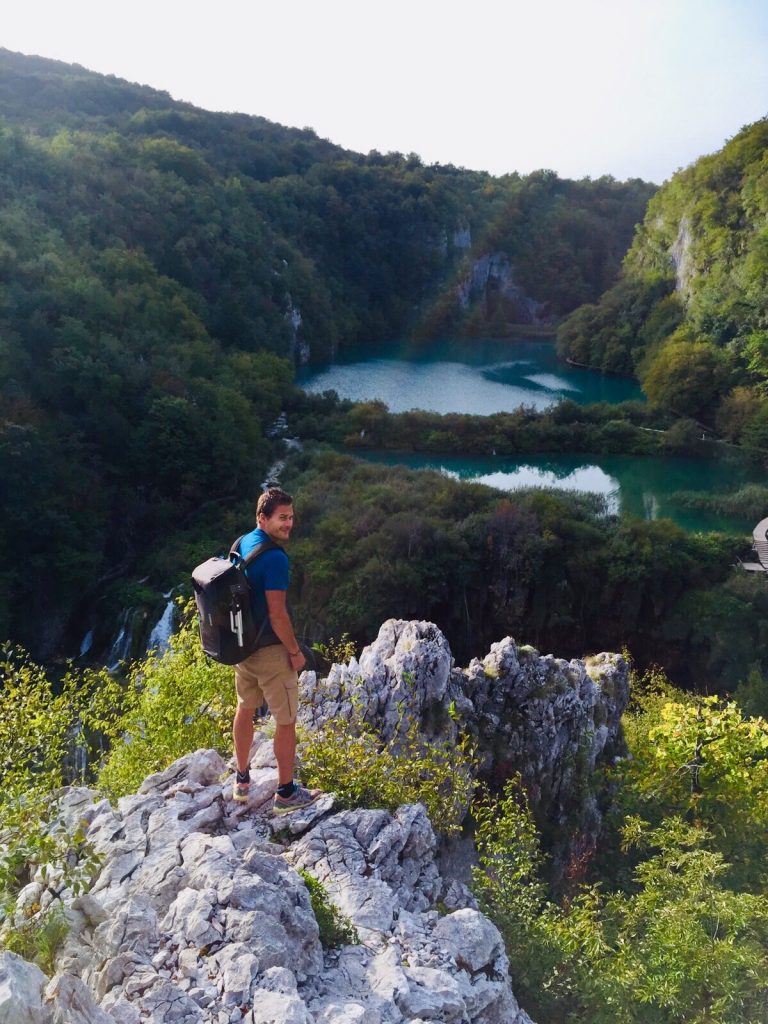 "I take for granted the loss of image quality in return for flexibility and weight."
Accessories
A camera isn't all that goes into my bag. I take quite some more. Here I will tell you exactly what.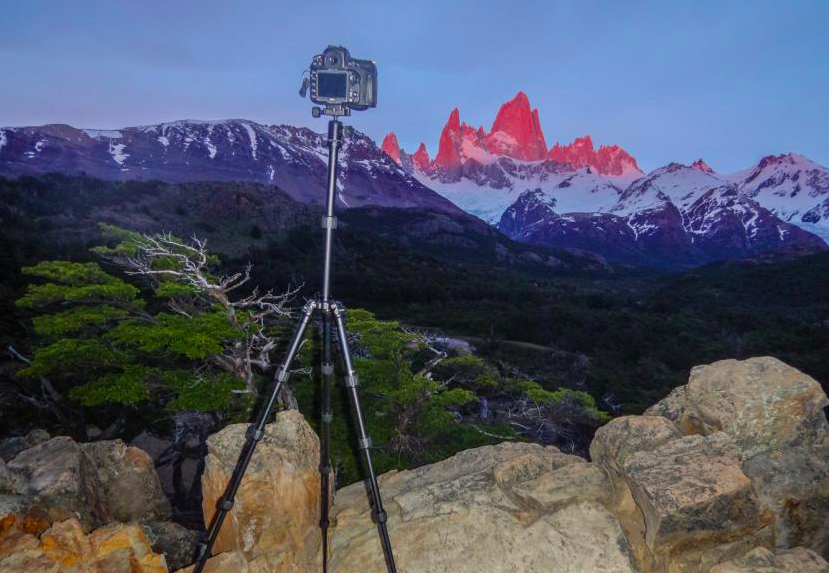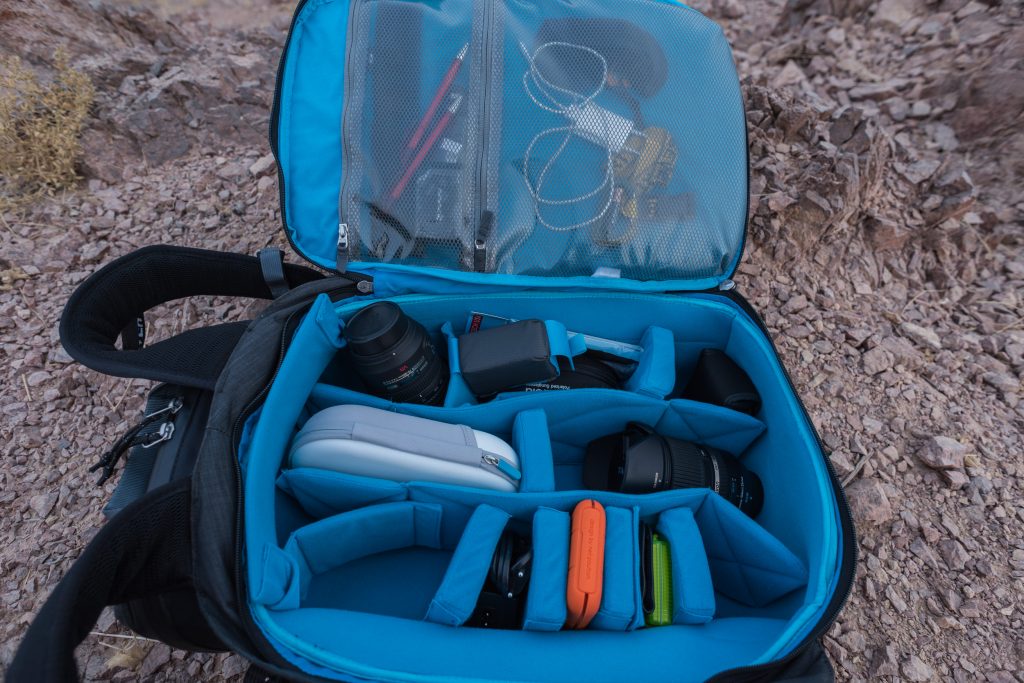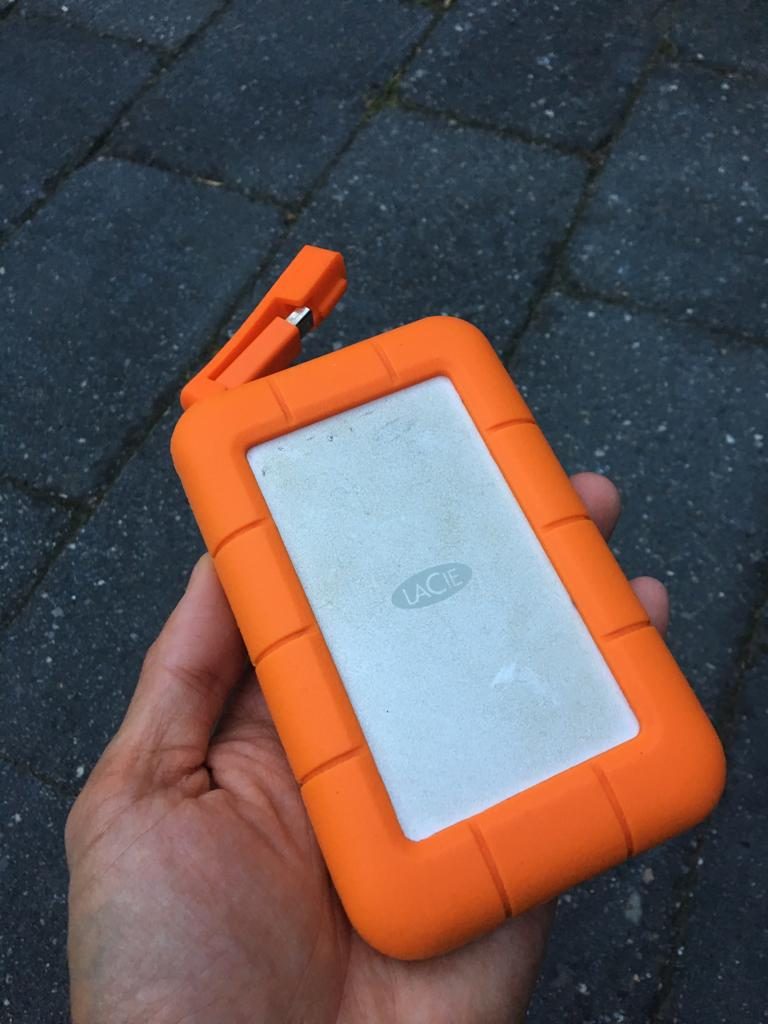 I always take with me two 2TB Lacie Rugged hard drives. It is absolutely necessary to get your photo's home safe. That's why every other day or so I copy the content of my memory card to two hard drives that I store in different bags. And in terms of quality, LaCie is the best. You can run these disks over with a car and they won't budge!
Then I take a set of SanDisk memory cards (about 80MB total) that I keep stored in a dust/waterproof casing. It's better to have some more, then too few when you need them.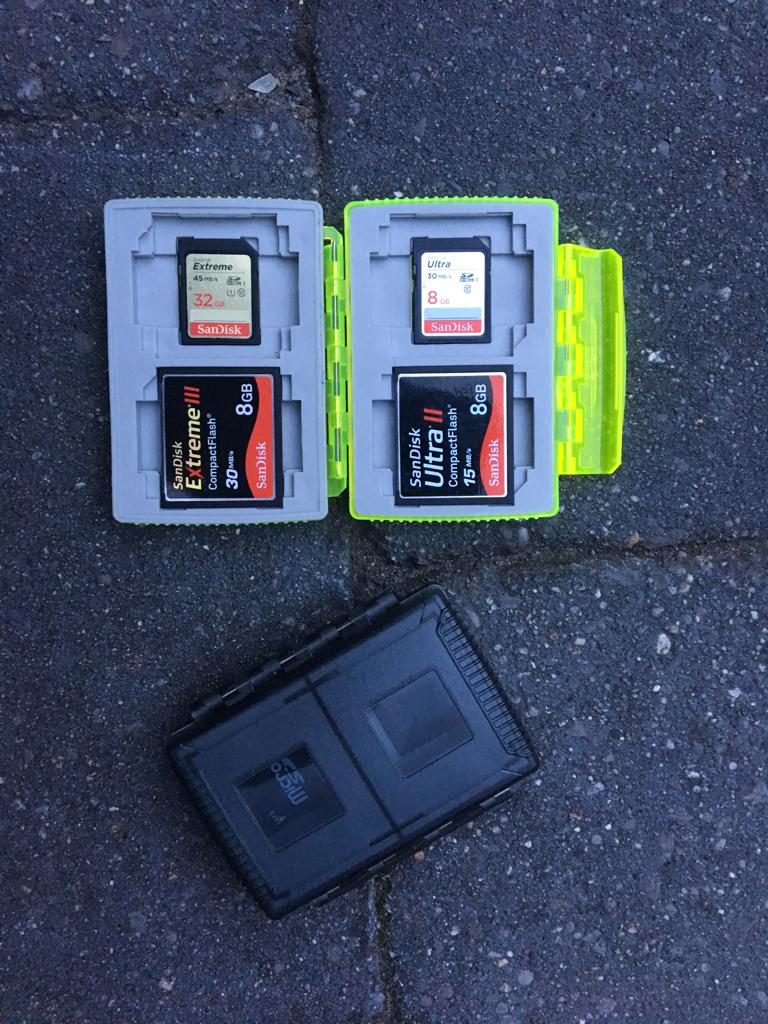 Next on the list is my laptop and a charger. I take with me an Apple Air MacBook. It's light and does the job of looking and processing images while being on the road. It's really nice to do some post-processing work like sorting photos etc. when hanging at the airport lounge. But it is crucial to see on screen what photo's work, and what don't so you can make adaptations for the next day. On a large screen, photo sometimes look very different than on the small display of your camera.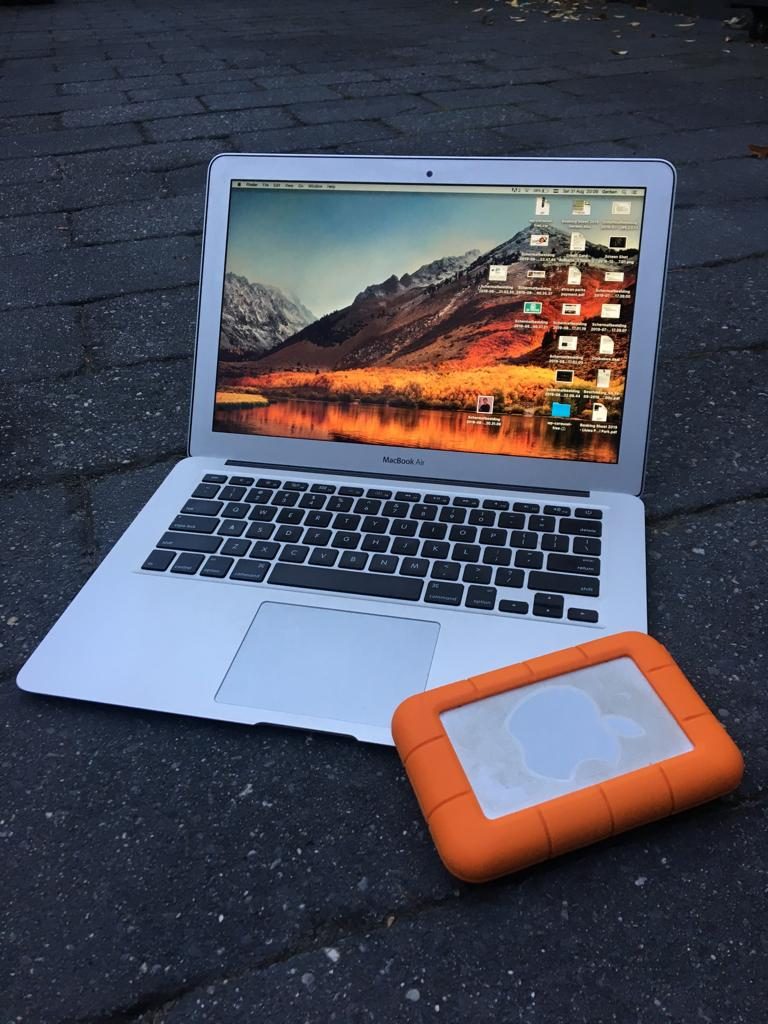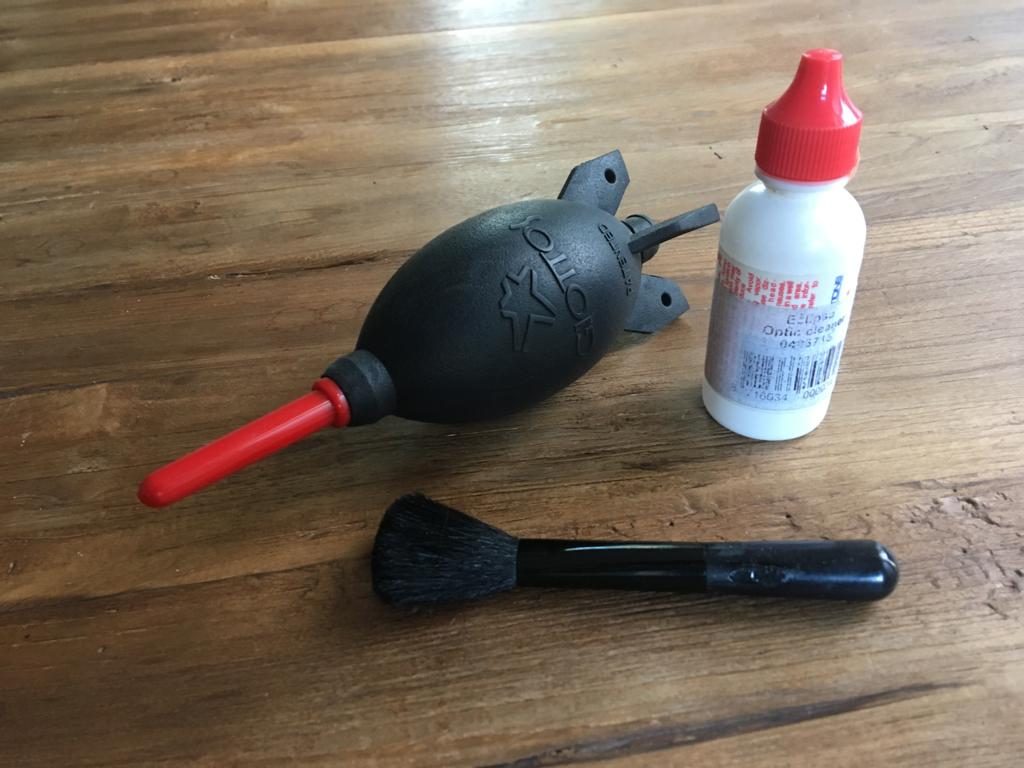 Also, I carry with me a small bag within it some items that I can use for cleaning my camera and some spare lens caps, etc. Cleaning your gear is very important in order for your material to keep functioning in the long term.
Also, I have with me some spare parts like lens caps, straps, and a pen for e.g customs, cables, etc. If you don't know your camera inside out, it is advisable to also take your camera instruction manual!
The last things I also take with me in my bag but aren't necessarily part of a standard travel photographers kit are my binoculars, an e-reader, a Bose noise-cancelling headphone, Pluggerz earplugs (for that horrible loud music on some buses). Personally I wouldn't want to miss any of these items for a thing. To me, they have proven their value numerously. Especially my Swarovski binocular I don't want to miss for a thing in the world. It helps me see the world from another perspective and also comes in handy when spotting (and photographing) wildlife.
Ultimate checklist for a travel photographer
To make it all easier for you, I have made the ultimate checklist for a travel photographer. This is based on my personal experience of almost twenty years. I hope it comes in handy. If there is anything that you bring but isn't on this list, please let me know!
Necessary equipment
Camera
Battery grip
Batteries
Battery charger
Lenses of your choice
UV-filter
Polarization filter
ND-filter
Spare lens caps
Travel bag
Tripod
Ball-head
Multi-tool
One or two hard drives
Laptop
Laptop charger
Memory cards
Memory card reader
Water-/dustproof card holder
Rocket blower
Microfiber cloth
Dust pencil
Phone
Phone cable for charging
Photography apps on your phone
Speedlight (personal choice)
Rain/dust cover
Personal equipment
Binocular
Headphone
Earplugs
Travel insurance
Eye blinder
Pencil
Moisty hand tissues
Clothing
Gloves (if necessary)
Passport
Bug spray
Water bottle
Small snacks
Vaccination book
Laundry bags
Headlight
Toiletries
Medical kit
If there are any things that you miss on this Ultimate checklist for a travel photographer, please leave a comment or get in contact with me. Thanks!
Copyright © 2020 Gerben vd Waals